The UTSFL Model: How to Run a Campus Pro-Life Club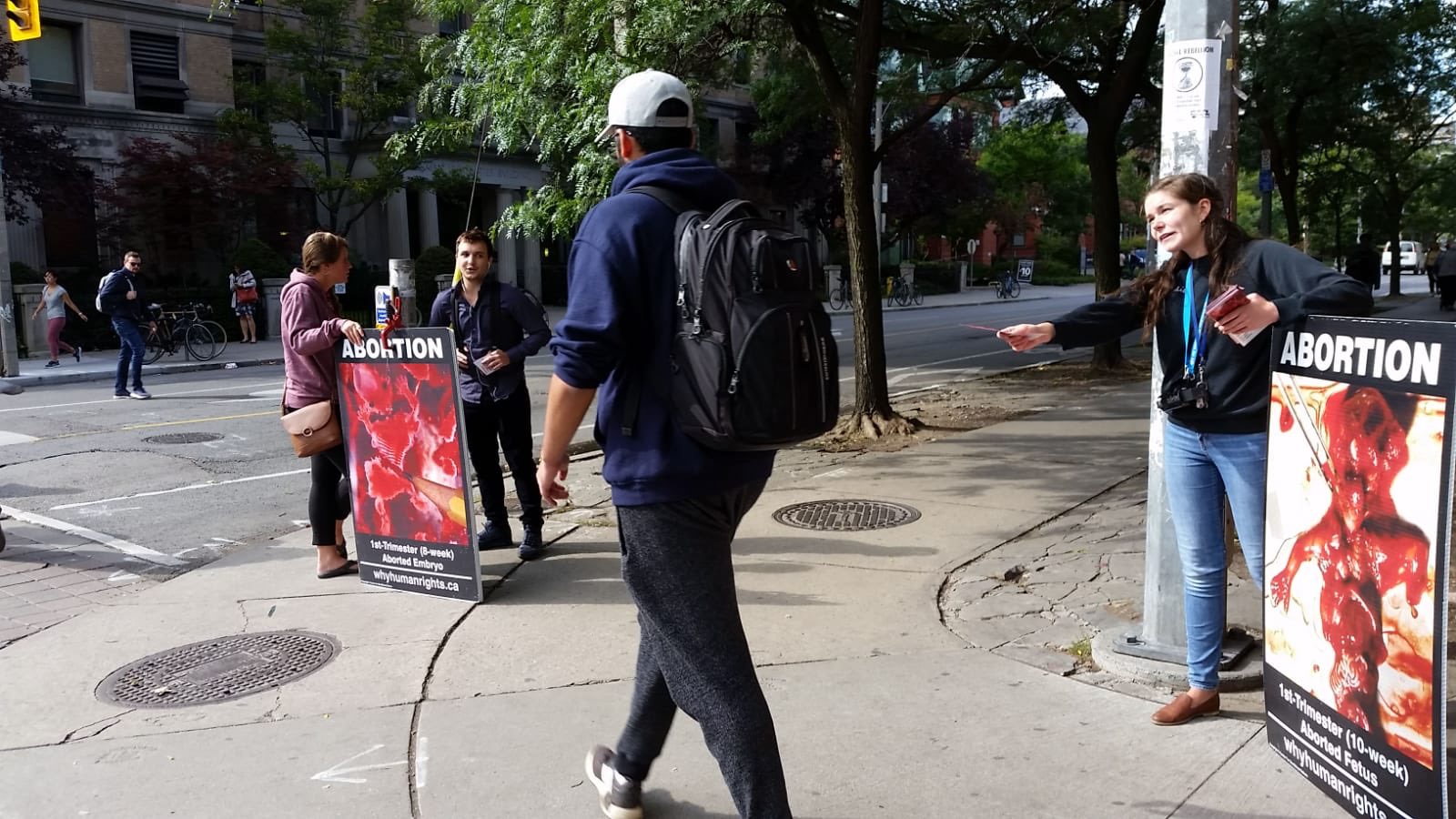 What should a pro-life club do? How do we end the killing on our campus and in our country? I've spent 15 years with U of T Students for Life, through many experiments and different approaches to running a campus pro-life club. Over the years, we've adopted a simple model that really works. In my last post as UTSFL's Education Coordinator, I want to share what we've learned.
Our Mission — A Theory of Change
UTSFL has two main goals:
To Transform Our Campus: to make abortion and assisted suicide unthinkable for everyone on our campus through regular, engaging and visible activism projects that have proven to be the most effective. (Basically, we're not reinventing the wheel — we're simply implementing the EndtheKilling strategy on our own campus.)
To Activate & Educate Pro-Life Students: In order to change our campus, we need to recruit and activate pro-life students to join our efforts to reach the community, and equip them with effective pro-life strategy. We do this by training our club members and connecting them with the most effective pro-life organizations in all three arms of the broader pro-life movement.
Really, we have one goal: to make abortion and assisted suicide unthinkable for everyone at U of T. The second is simply necessary in order to achieve the first. Everything that we do is in the service of our theory of change.
And that's what's made the difference. Over the first 10 years I was with UTSFL, I saw the club run various projects and events, work with a variety of different organizations, and try many different things. Some things worked, some things didn't. But what made the difference was when we stopped asking, "what can we do?" and started asking, "what must we do?" We became vision-driven, as everything we do is motivated by our primary goal. Our goal is not simply to run a pro-life club. Our campus doesn't need a place for pro-lifers to congregate. Our goal is to transform our campus. That clarity of vision helped us to focus on doing what's most effective at all times.
Our Activities — What Matters Most and Works Best
Working backwards from the goal, we've turned away from running large events or less effective projects, and focused our efforts into doing what matters, what will make the biggest impact, what is necessary in order to reach everyone on our campus:
Weekly Activism: Our regular outreach is the most important work we do, maintaining a regular presence on the streets of campus bringing the truth about abortion and assisted suicide in order to change hearts and minds — and save lives. We've stopped running less effective and less efficient outreach projects, and focused our efforts into "Choice" Chain and sometimes video tabling — projects that have been proven to work.


Building the Team:

Weekly Seminars/Socials: Our weekly meetings have evolved into seminars where we dive deep on apologetics, strategy, bioethics, politics, heart apologetics, etc, so that our club members can be knowledgeable and effective ambassadors for pre-born human rights. (Feel free to contact me for the seminar content we've compiled in case you want to use it for your group!) We head to a coffee shop or the pub afterwards so we have a regular chance to get to know each other as friends.


Monthly Apologetics Workshops: About once a month, we host an introduction to pro-life apologetics and strategy (or collaborate with our friends at Ryerson Against Abortion), serving as training for new recruits and a chance for our experienced members to brush up on their skills and help others learn. This covers how to defend the pro-life position using science and human rights, and how to apply the lessons from successful social reforms movements of the past to transform our campus.



Other Activities:

Regular Pastoral Support: Our club also regularly schedules volunteer outreach at a local charity dedicated to helping women and young families facing difficult pregnancy situations. We've been fortunate to have a large enough club to support this outreach in addition to our weekly activism.
Occasional Special Events: Though it's no longer our primary focus, we still run occasional large scale events to complement our main weekly activities, such as hosting workshops for the 2019 Toronto March for Life or bringing guest speakers to campus when it aligns with our goals
Monthly Exec Meetings: We meet once a month as an executive to plan for all of these activities and deal with things as they come up, and we connect with club execs on other campuses through the Toronto Against Abortion Campus Council
Our clarity of vision has helped us to focus on the essential activities that matter most and the projects that work the best. Half the battle is learning what not to do. We're careful to discern which pro-life projects and pro-life organizations to work with. We've moved away from putting large amounts of effort into events that mostly preach to the converted or divert attention and energy away from life-saving work on the front lines. And while we're on the front lines, we've realized that you can't stop a wildfire with a water gun — we employ only the most effective activism projects to make sure we're not wasting our energy and effort.
We don't need to be creative in coming up with new strategies. We don't need to reinvent the wheel. Rather, we need to channel our creativity into solving the local challenges for implementing proven pro-life strategy and projects in our own community. We've learned that what a pro-life campus club needs to do is simple (see above!), even though actually doing it can take a lot of hard work and leadership.
The way to make abortion unthinkable and reach everyone at U of T is to do what works best as often as we can, and everything else we do is in the service of that.
The Spillover Effect — Off-Campus Leadership Opportunities
We collaborate with other campus pro-life clubs through Toronto Against Abortion — a project that actually grew out of UTSFL's own activism team and expanded across the GTA. Once we stopped thinking about our club as an island and started actively collaborating with students at Ryerson, George Brown, York University, and beyond, the whole pro-life movement became stronger. We work together as a city-wide team instead of trying to build our own separate movements. When student unions try to shut down pro-life students, we work together to find creative ways to route around censorship. We've seen our model work for other campus pro-life clubs across Toronto, and other clubs across Ontario.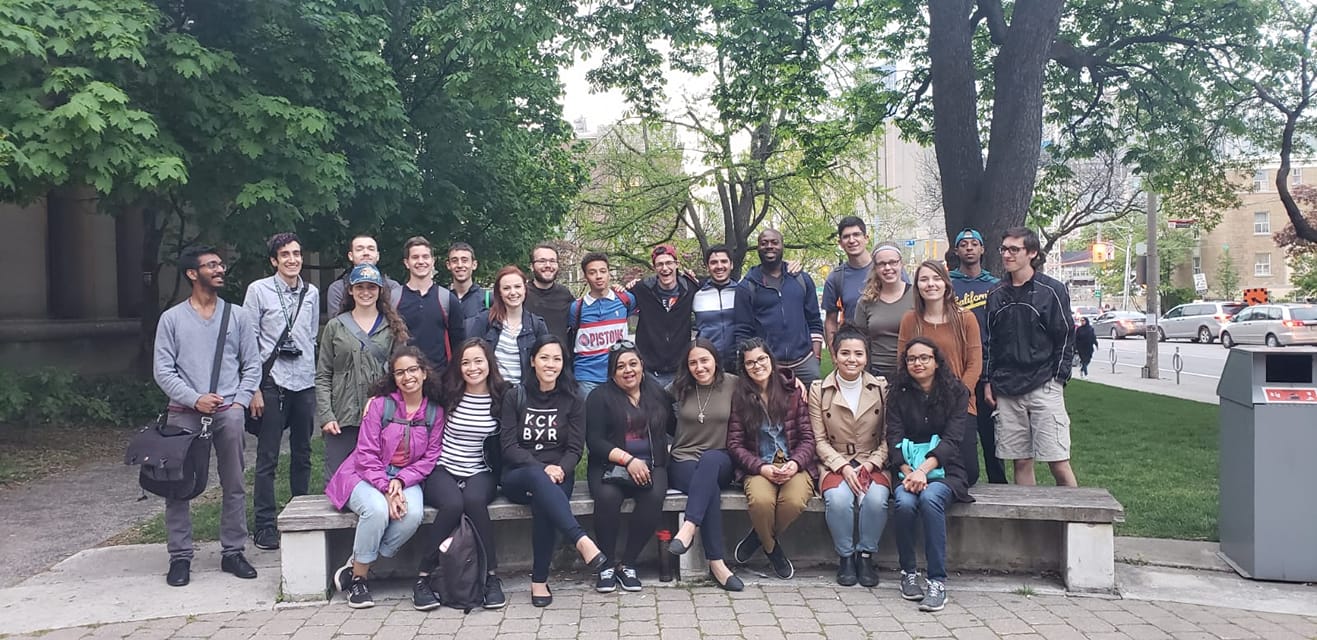 Lastly, we know that most of our members are only with the club for a few years, and it's going to take more than a few years to end the killing in Canada, so we've become conscious about connecting students with off-campus leadership opportunities within the pro-life movement. We are careful to discern the most prudent and effective projects and strategies, and we do our best to connect our club members to these projects off-campus as well.
We volunteer at Aid to Women. We piloted and street-tested anti-euthanasia apologetics, now used by Right to Life organizations, national advocacy campaigns, and published in a book I co-authored. We ran a pilot to integrate the Silent No More Awareness Campaign with campus "Choice" Chain, a partnership that now happens across all GTA campuses. And I could name a couple dozen UTSFL alumni who've gone on to take leadership roles both as volunteers, staff or board members within the broader pro-life movement, at organizations like Aid to Women, the de Veber Institute, Toronto Right to Life and CCBR. When people see the difference that effective pro-life strategy makes here on campus, it's hard not to want to stay involved in the movement upon graduation.
The time we invest into our club members on campus and through connecting them with off-campus leadership opportunities pays off, not only in strengthening our local campus team, but also in strengthening the pro-life movement focused on changing our country.
Staying Focused on the Goal
We know our mission: to make abortion and assisted suicide unthinkable on our campus.
Our goal isn't about simply raising awareness, it's about transforming our campus and changing the hearts and minds of everyone in our community.
Our goal isn't to have a gathering place for pro-lifers, it's to reach everyone who isn't pro-life on our campus.
Our goal isn't to do lots of pro-life things or anything that's pro-life, but to be critical and prudent in employing only the most effective and proven projects that will actually bring about change, and focusing all of our energy and effort into what works best and what matters most.
Our goal isn't to exercise our own creativity and leadership to come up with activities that aren't actually going to be as effective for changing our campus, it's to use our creativity and leadership to implement effective pro-life strategy locally.
And we can't achieve our mission if we're focused on our campus alone. We're stronger when we work together with other campus groups and the broader pro-life movement.
That's why for the last 5 years, we've built so much momentum by simplifying our efforts and focusing on the few essential things that are necessary for bringing about change. Week by week, we grow the team, and week by week, we change more hearts and minds — by staying focused on what works. That's how you transform a campus. That's how you transform a city. And that's how we'll transform our country.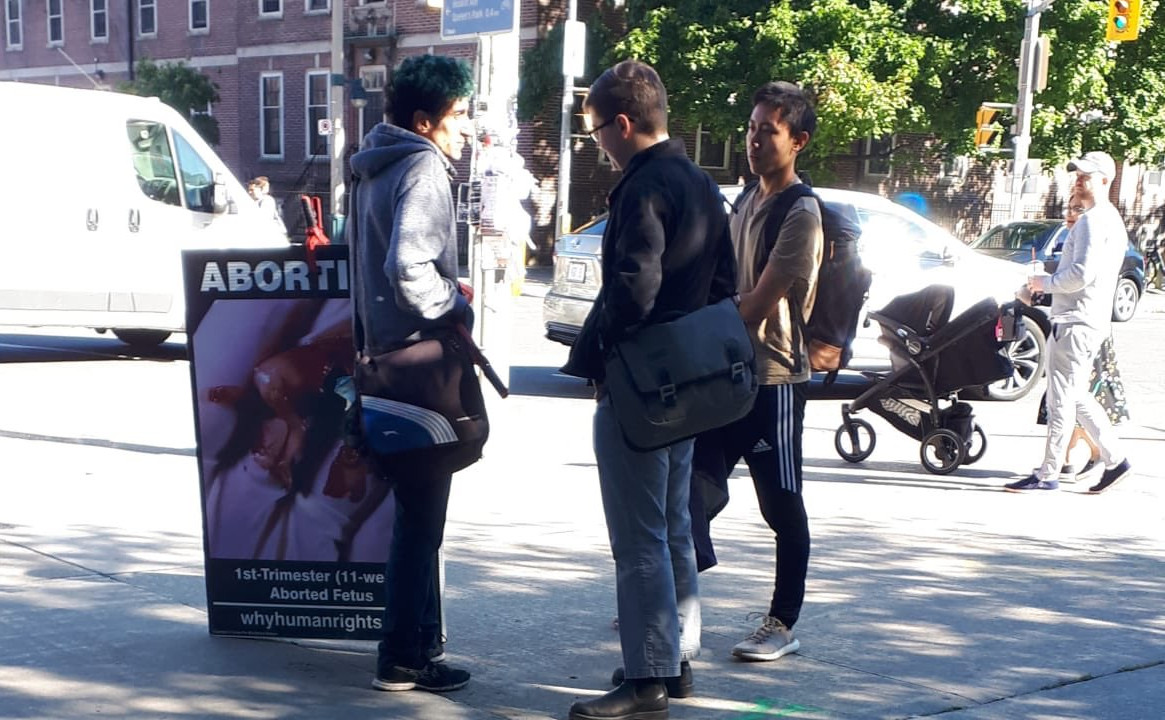 Blaise Alleyne joined UTSFL in 2005, and served as the Technology Officer from 2006-2010 and the Education Coordinator from 2012-2020. He completed a Bachelor of Science with a major in Computer Science and minors in English and Philosophy from 2005-2009, and a Master of Theological Studies at Regis College from 2011-2019. Blaise is the founder of the Toronto Against Abortion project, which began as UTSFL's Activism Team. He now volunteers as the Vice President of Toronto Right to Life and works as the Eastern Outreach Director of CCBR.